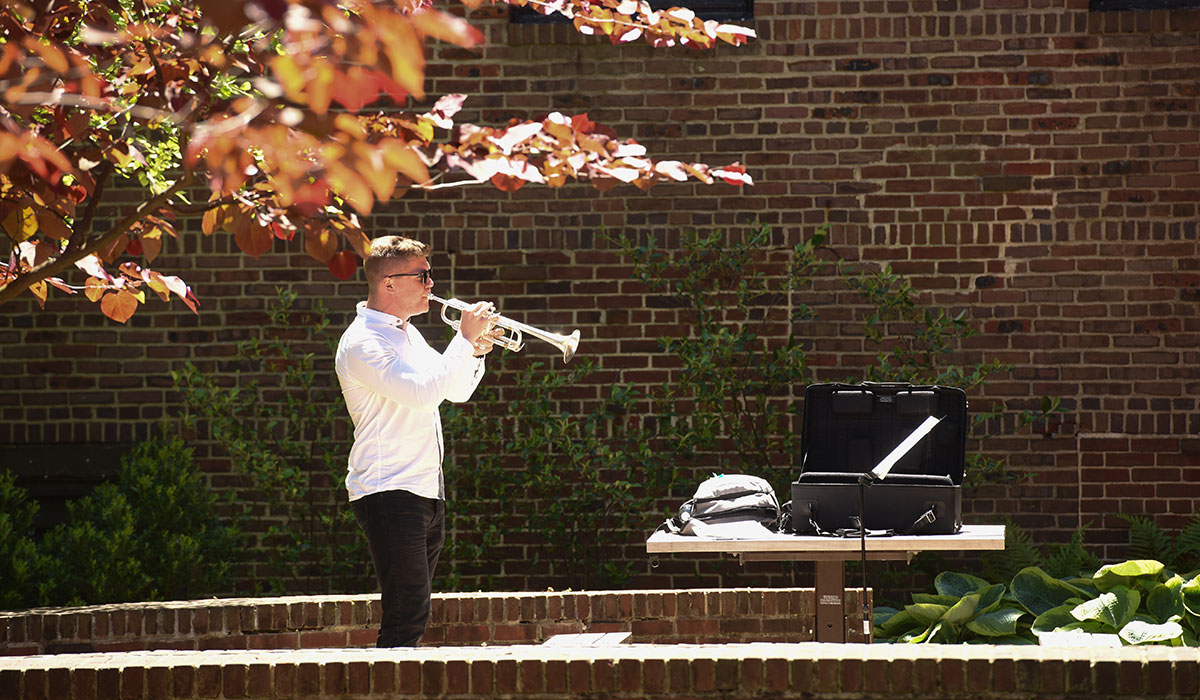 Music enriches the soul and enlightens the spirit. In the Departments of Music, your studies will combine a first-class musical training with classes in subjects like philosophy and literature, allowing you to consider exciting new ideas as you pursue your passion for music.

While pursuing a Bachelor of Music degree in orchestral instruments (e.g., strings, brass, woodwinds, percussion, guitar), you will take a core of classes in the liberal arts and humanities along with foundational music courses in areas like music history and conducting. You will also receive advanced private instruction in your instrument of choice.

You will learn how to be a scholar and a thinker as well as a musician. When you graduate, you will have gained much more than a mastery of the organ or the violin, you will also possess the exceptional writing and critical thinking skills that are the hallmark of a liberal arts education.
Why Study Music in D.C.?

Known for art, culture, and theater, the city is a hub for new music, performances by world-renowned artists, and an abundance of venues where young musicians perform on a regular basis.

Learn More