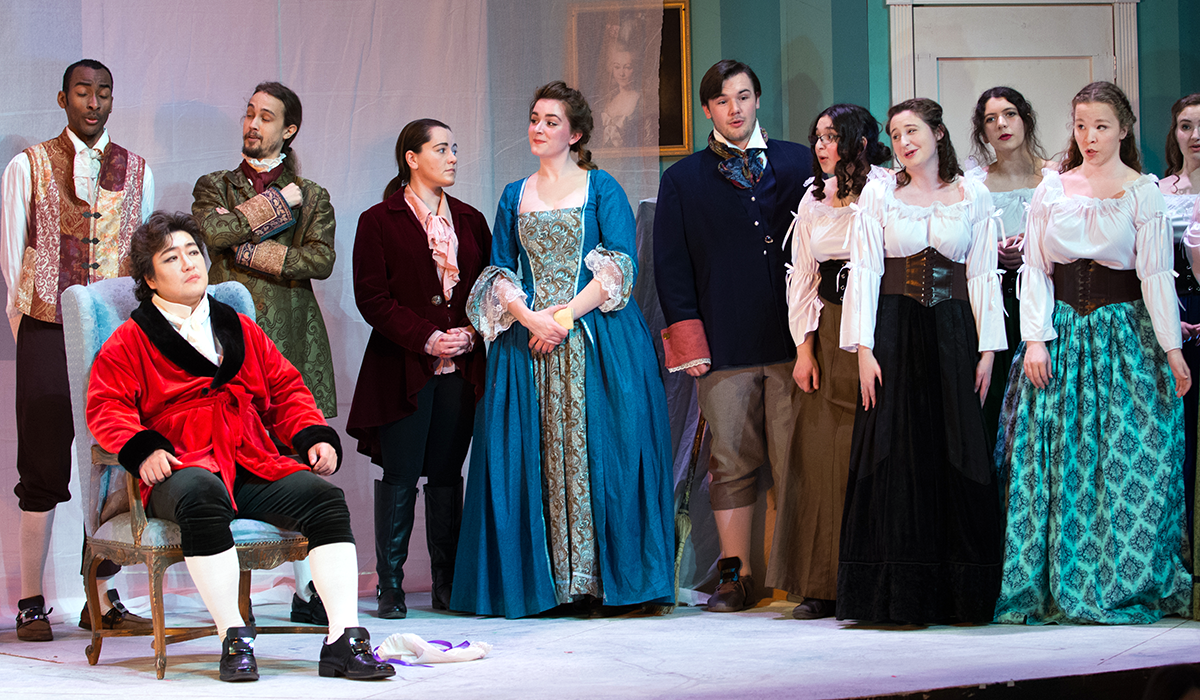 Let your voice be heard. The vocal performance major provides both a solid foundation in music and a strong liberal arts background. A core curriculum in the humanities allows you to explore exciting new subjects while you focus on your passion for music.

In the Departments of Music, you will find plenty of opportunities to develop your musical style. Your studies will embrace everything from conducting and music history to dance and opera performance.
You will be trained as both a performer and a scholar. You will develop valuable critical thinking and writing skills which will help you as you pursue your career. Whether you plan to perform professionally or simply want to explore your passion for music more deeply, the Departments of Music will shape you not just as a musician, but as a whole person.
Why Study Music in D.C.?

Known for art, culture, and theater, the city is a hub for new music, performances by world-renowned artists, and an abundance of venues where young musicians perform on a regular basis.

Learn More