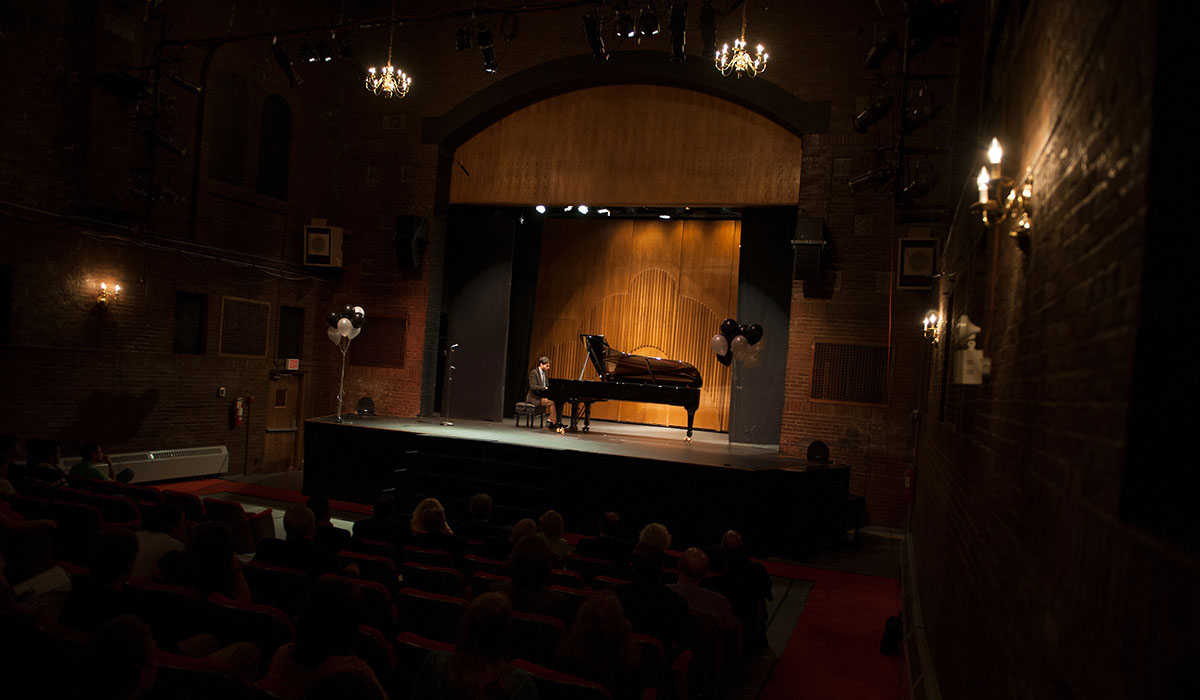 In the Departments of Music, you will study piano for its ability to contribute to the beauty of the world and enrich the human soul. 
In your major classes, you will receive extensive training in piano, as well as supportive courses in music, to provide you with a broad music background. As a piano major, you will focus on individual performance in your classes. Your liberal arts requirements will expand your knowledge with classes in history, art, and literature.
Our students perform in solo recitals, master classes, solo performances with orchestra, chamber music concerts, as accompanists for singers, and in many other capacities.
When you graduate from the program, you will be well equipped to pursue a career in piano performance, your education will prepare you to use your talent to make a better world.
Why Study Music in D.C.?

Known for art, culture, and theater, the city is a hub for new music, performances by world-renowned artists, and an abundance of venues where young musicians perform on a regular basis.

Learn More