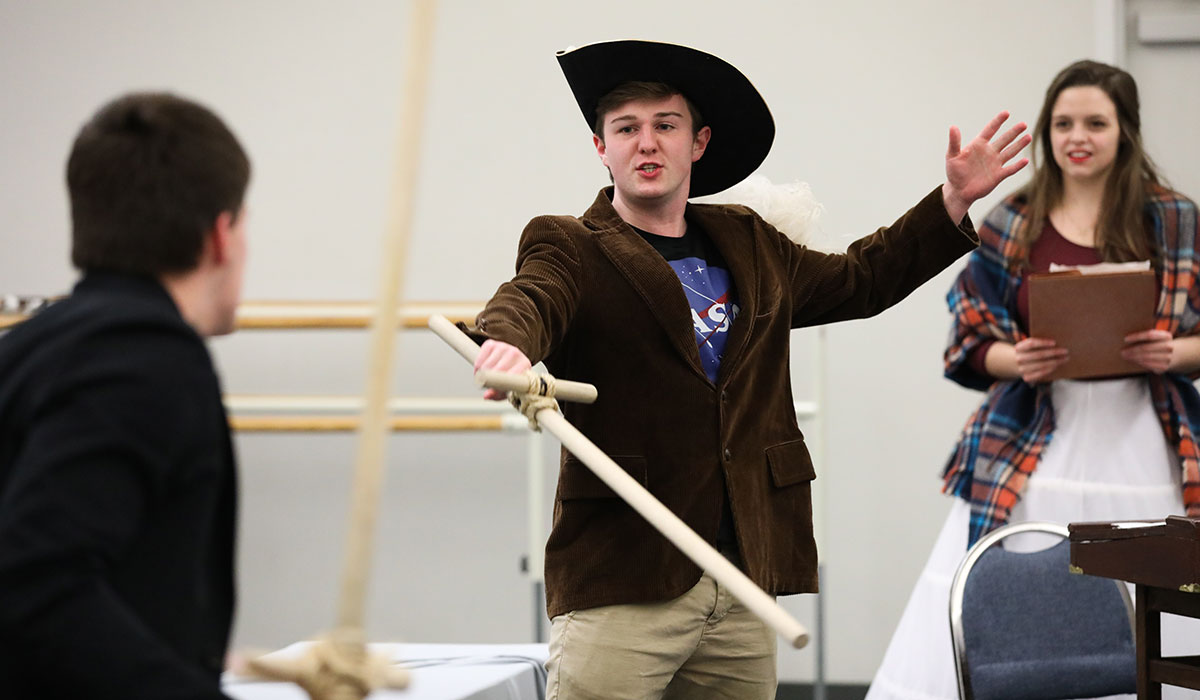 Are you a born performer? The musical theatre program in the Benjamin T. Rome School of Music is designed to engage your passion for the stage in a rigorous training program that will prepare you to become a professional musical theatre artist, armed with the skills to perform on regional, national, and Broadway stages.
The School of Music's "triple threat" instruction includes intensive acting, voice, and dance lessons. Classroom study will translate into practical performance experience, preparing you for a career on the stage. Your core liberal arts requirements will round out your education, preparing you to make thoughtful choices as an entertainer.
When you graduate, you will have a strong musical theatre background with the added benefit of a liberal arts education, preparing you well to excel on the stage or in whatever calling you may choose.