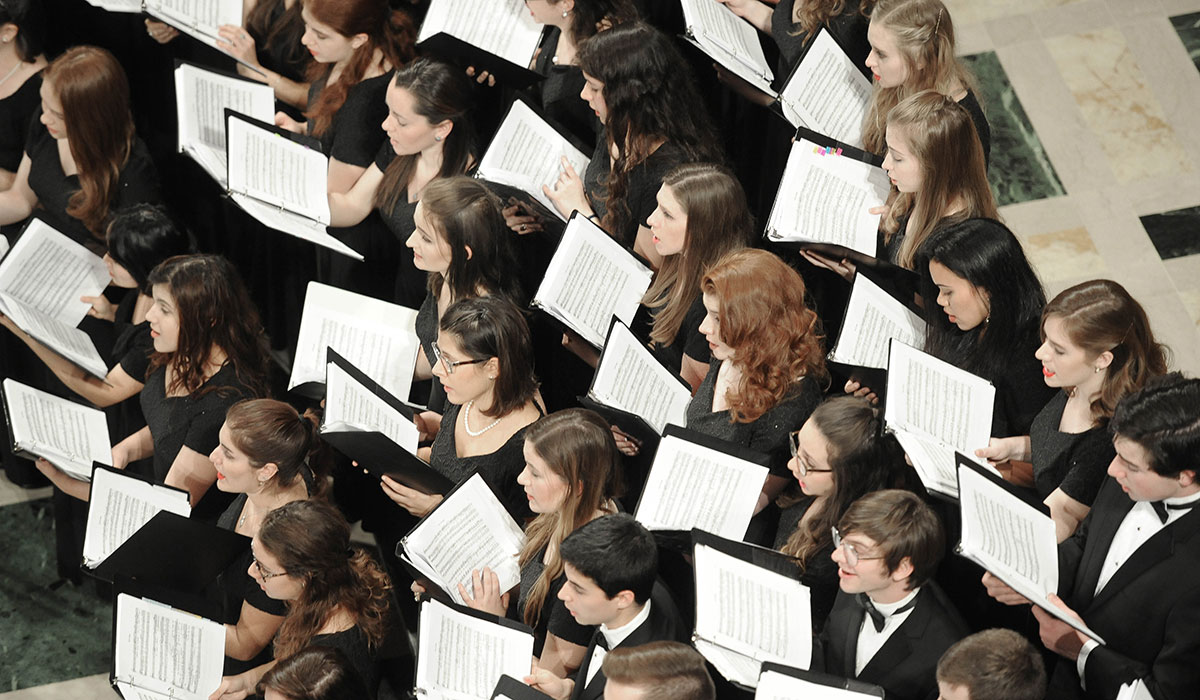 Dr. Allan Laino, conductor
The CUA University Singers is a major ensemble at CUA, and performs choral works from all periods and styles including important and major works with the CUA Symphony Orchestra, often in conjunction with the University Chorus. University Singers counts as a major ensemble for music majors, and placement is based on choral auditions at the beginning of each academic year.  This course may be repeated for credit.
Music school students or those from the larger CUA community who would like more information, please contact Dr. Timothy McDonnell for more information at mcdonnell@cua.edu.