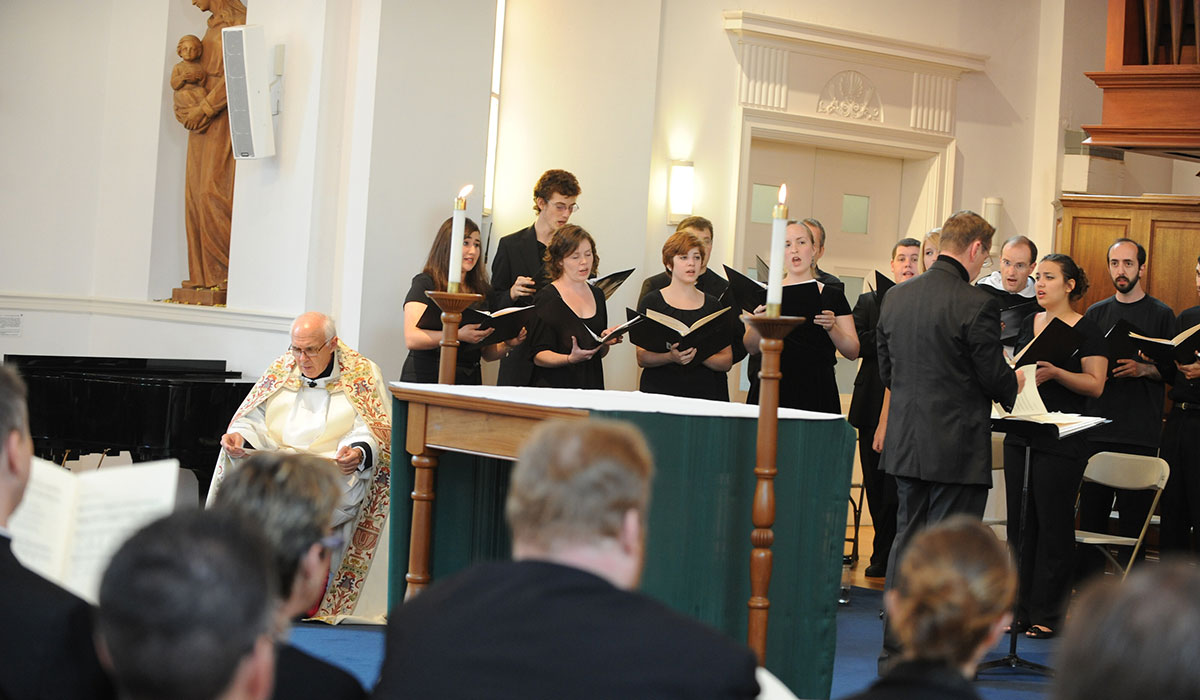 Dr. Timothy McDonnell, conductor
The CUA Chamber Choir rehearses and performs the complete spectrum of literatures appropriate for chamber chorus. Recent performances of the 25– to 30-member ensemble have included works of Mozart, Bruckner, Britten, Poulenc and Badings, as well as noted American composers. Enrollment/membership is limited and is by audition and with permission of the director.

Music school students or those from the larger Catholic University community who would like more information, please contact Dr. Timothy McDonnell for more information at mcdonnell@cua.edu.