February 21, 2020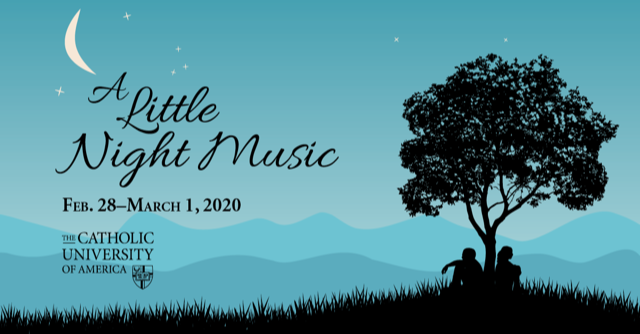 Sondheim. A name that is firmly cemented in the history of both Musical Theatre and the American musical tradition as a whole. For many, Stephen Sondheim is the be-all end-all American musical theatre composer. Standing on the shoulders of titans Oscar Hammerstein and Leonard Bernstein, Sondheim's musicals pay reverence to the Golden Age of Musical Theatre. His music is known for its intricate polyphony, highly-chromatic style, and soaring orchestrations.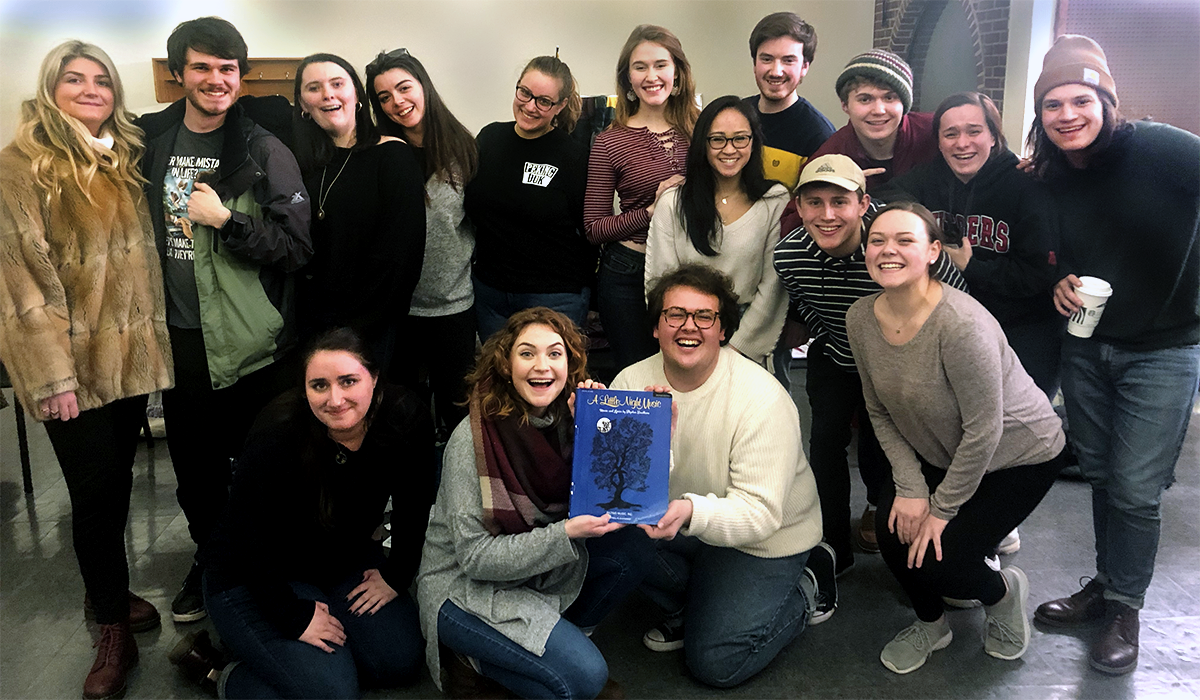 This semester, our students have been given the opportunity to really delve into the genius that is Stephen Sondheim on our upcoming production of A Little Night Music. We asked music director Bryan Lilley why he thought it was important for our students to study Sondheim, a composer who's praised for the difficulty of his music. He said, "The sheer musical complexity of Sondheim can overwhelm the performer so they have to be ultra prepared with the material. That being said, Sondheim's music can often fool singers into thinking that there is something inorganic or unnatural about performing his work. People often try too hard to 'sing' and forget that it is almost always lyric driven. It's much more speech oriented than truly sung. Except when it's purposefully the opposite of course! While it is hard to perform, the music itself does so much work for the actor the subtext just flows out."
While Sondheim's musical collection is extensive, A Little Night Music truly stands out from the crowd. This musical follows acclaimed actress Desiree Armfeldt and the two men vying for her affection. This is a complicated web of jealousy between Desiree, Fredrik Egerman, Count Carl-Magnus Malcom, and their wives Anne and Charlotte. Lilley calls this show "a beautiful mock antique." According to Lilley, what makes A Little Night Music truly unique is that it "...feels like it has some sort of musical patina or tonal rust reminiscent of french orchestral music from the early 20th century . Think Ravel, Poulenc. The most obvious manifestation of this is that each piece is some kind of waltz, rich with melodic chromaticism and luxurious harmonies."
A Little Night Music is the musical that proved Sondheim's mastery over polyphony. It is the "Liebeslieder Quintet" that bears most of this polyphonic weight and serves as a Neo-greek chorus. Lilley calls them "the musical glue that holds everything together." The music given to these five performers "...creates the musical heart of the whole work. They set the tonal centers. They always sing in 3/4 time. All of their music is grand and clever, and sort of meta-theatrical, poking fun at the haughtiness of the whole enterprise. Also they sing some of my favorite lyrics ever written: 'The hands on the clock turn, but don't sing a nocturne just yet,' 'When finally we're in the dark we're breathing again... surprises of surprises, it instantly rises again.'...and some of the soaring melodies are knee buckling beautiful."
Come see this polyphonic masterpiece in action February 28, twice February 29, and March 1. Directed by alumnus Kurt Boehm and music directed by faculty member and alumnus Bryan Lilley.
Related News