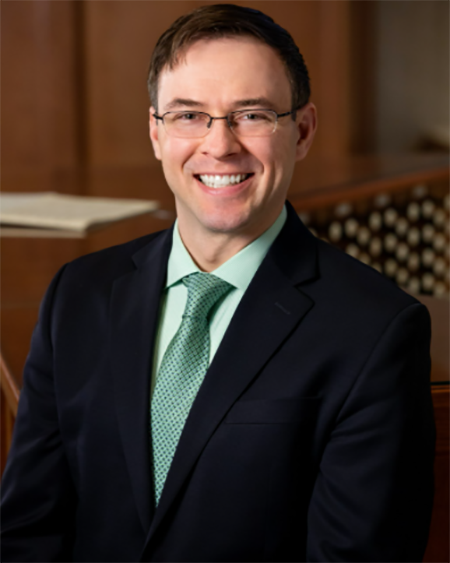 Academic Area
Sacred Music
School
Rome School of Music, Drama, and Art
Benjamin T. Rome School of Music
Benjamin LaPrairie serves as Associate Director of Music at the Basilica of the National Shrine of the Immaculate Conception in Washington, D.C., where he is regularly heard accompanying daily, Sunday, and many televised Masses throughout the year. Notable liturgies include the Canonization Mass of Saint Junípero Serra, celebrated by Pope Francis, and the Funeral Mass of Supreme Court Justice Antonin Scalia. Previously, Benjamin served as Principal Organist at St. Dominic Catholic Church in Washington, D.C., and as Director of Music at St. Patrick Catholic Church in St. Charles, Illinois.
As a composer, Benjamin's works have been performed by the Choir, Brass, and Orchestra of the Basilica, and have been recorded and broadcast worldwide on EWTN, Salt & Light Media, and CatholicTV. His setting of Christus Vincit was premiered upon the entrance of Pope Francis into the Great Upper Church of the National Shrine in September of 2015. Recent works include a new setting of Ye Sons and Daughters for the Choir and Orchestra of the Basilica, and a setting of Joy to the World for the choirs and orchestra of the Catholic University of America. As an organist, Benjamin has performed throughout the United States and abroad, and has been featured as a soloist with the Pine Mountain Music Festival and at the Kimball Organ of Boardwalk Hall in Atlantic City, NJ. Recent collaborations include a performance of Louis Vierne's Messe Solennelle at the Kennedy Center in the spring of 2017.
A native of Michigan, Benjamin is a graduate of the University of Michigan School of Music, Theater, and Dance, where he studied organ with Robert Glasgow, harpsichord with Edward Parmentier, and conducting with Jerry Blackstone and Steven Davis. He received a Master of Music degree from the Peabody Conservatory of Music, where he studied organ with John Walker, and was the recipient of the Bruce R. Eicher Prize in Organ. Additionally, Benjamin did postgraduate coursework in music composition and voice at The Catholic University of America.