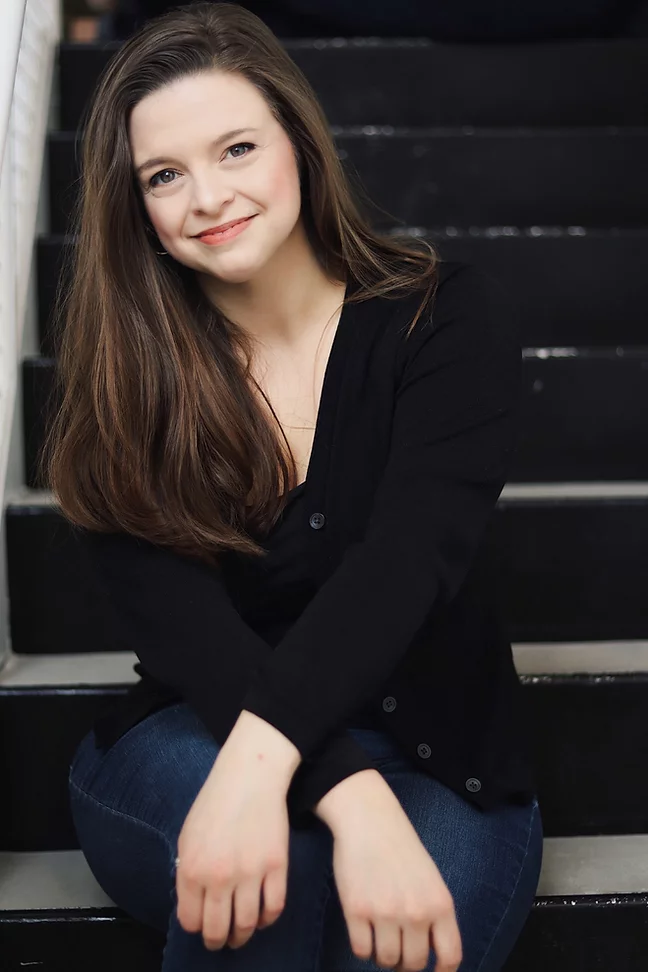 Academic Area
Musical Theatre
School
Rome School of Music, Drama, and Art
Meredith Eib is a voice teacher, singer and musical theatre performer based in Washington, DC. Favorite recent musical theatre credits include: Kate Monster (Avenue Q), Rona Lisa Peretti (25th… Spelling Bee), Audrey (Little Shop of Horrors), Miss Honey (Matilda), Jo March (Little Women), Cinderella (Cinderella), and more.  She has performed with DC area theaters such as Olney Theatre Center, Constellation Theatre Company, Adventure Theatre, Next Stop Theatre Company and more.  In concert, she's performed as a headliner with the SummerSet DC Concert Series on the National Mall and has also sung at DC venues such as the Library of Congress, Kennedy Center, The Washington Arts Club, DAR Constitution Museum, and more.  She is featured on the original cast recordings of 19 (an original musical about the suffragette's fight for the 19th amendment) and Blueberries for Sal with Adventure Theatre Company.  Meredith has performed numerous national anthems, including a televised ESPN NASCAR race in front of a live audience of 100,000, and was a talent winner within the Miss New Hampshire Scholarship Program, a preliminary competition to the Miss America Organization.  In addition to her musical theatre work, Meredith is an accomplished liturgical singer and has found great joy bringing her music to many faith-based communities and service organizations such as Little Sisters of the Poor, Armed Forces Retirement Home, Best Buddies, Bethlehem House, and more.   Most recently, Meredith performed three sold out headlining cabarets in Boston, MA at the Napoleon Room. 
As a voice teacher, Meredith has served on the voice faculty of Boston Conservatory's Musical Theatre Dance Intensive and Vocal Choral Intensive and as a Teaching Fellow for Voice and Speech at Harvard Summer School.  In addition to her work at Catholic University, Meredith is currently on the Musical Theatre Voice Faculty at Temple University's Boyer College of Music, Theatre and Dance where she teaches BFA musical theatre majors and serves as the musical theatre voice specialist at Levine School of Music in Washington, DC.  
Meredith graduated with her BM in Musical Theatre from Catholic University's Rome School of Music, Drama and Art, where she was awarded the President's Award upon graduation.  In May of 2022, she graduated with her MFA in Musical Theatre Vocal Pedagogy from The Boston Conservatory at Berklee as a part of the Conservatory's inaugural class.  She is one of a handful of people in the US to hold this specialized terminal degree in Musical Theatre voice training and performance and is grateful to be back at her alma mater teaching in the same program she studied in.