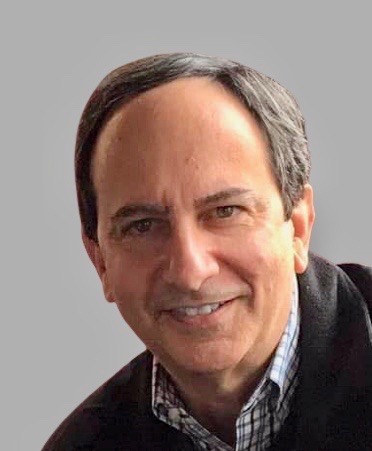 Academic Area
Instrumental Music and Conducting
School
Rome School of Music, Drama, and Art
Paul Bangser is the former Director of Guitar Studies at the Duke Ellington School of the Arts, Washington D.C.'s only arts-dedicated high school, where he taught guitar and music theory and led the school's guitar ensemble. He has also taught privately for many years, and has operated his own private teaching studio in Bethesda, Maryland since 2006. He teaches a variety of guitar styles, including jazz, rock/pop and other contemporary styles. Mr. Bangser also founded and operates Jazz Lab Bethesda, https://jazzlabbethesda.com, where he directs small combos of adult players, helping them to grow and develop as jazz musicians and improvisers.
Mr. Bangser has been performing with and leading jazz bands over the course of several decades and he has a versatile record of performances on guitar. He has arranged for and led his own jazz quintet's performances on the Kennedy Center's Millennium Stage, directed bands onstage at Strathmore Music Center, and performed with jazz groups at area clubs, jazz showcases and outdoor festivals over the years. He has performed many times with Wammie-award-winning Latin jazz group Trio Caliente. He has performed regularly as a duo with jazz vocalists including Linda Cordray (John Eaton) and has also held the guitar chair for local music theater productions. Demonstrating his musical versatility, in 2022 Mr. Bangser also performed on classical guitar in an operatic duo with celebrated soprano Esther Heideman at a D.C. embassy showcase event.
Since 2010, Mr. Bangser has also been Music Director and Associate Conductor of the Interplay Orchestra (a Resident Partner at Strathmore Music Center), a 50-piece orchestra composed of adults with developmental disabilities who play and perform together with professional and community musicians. He arranges the music and conducts this group in year-round rehearsals and concerts at Strathmore Music Center.
Mr. Bangser has taken a leadership role in jazz education, having been elected in 2010 to the Board of Directors of the Jazz Education Network (JEN), the premier national organization for advancing jazz education and performance. He served on the JEN board from 2010 to 2014.  
Starting with music at an early age, Paul's studies turned to jazz guitar and improvisation while in high school. His most indelible music education came from his four years holding the guitar chair in a college big band directed by the renowned Herb Pomeroy of the Berklee College of Music. He studied with other faculty at Berklee as well, and later studied extensively with acclaimed jazz guitarist and educator Paul Bollenback. His undergraduate coursework in classical and modern music was at the Massachusetts Institute of Technology, from which he holds a Bachelor's degree. Subsequently, Mr. Bangser earned a Juris Doctor degree from Boston College.