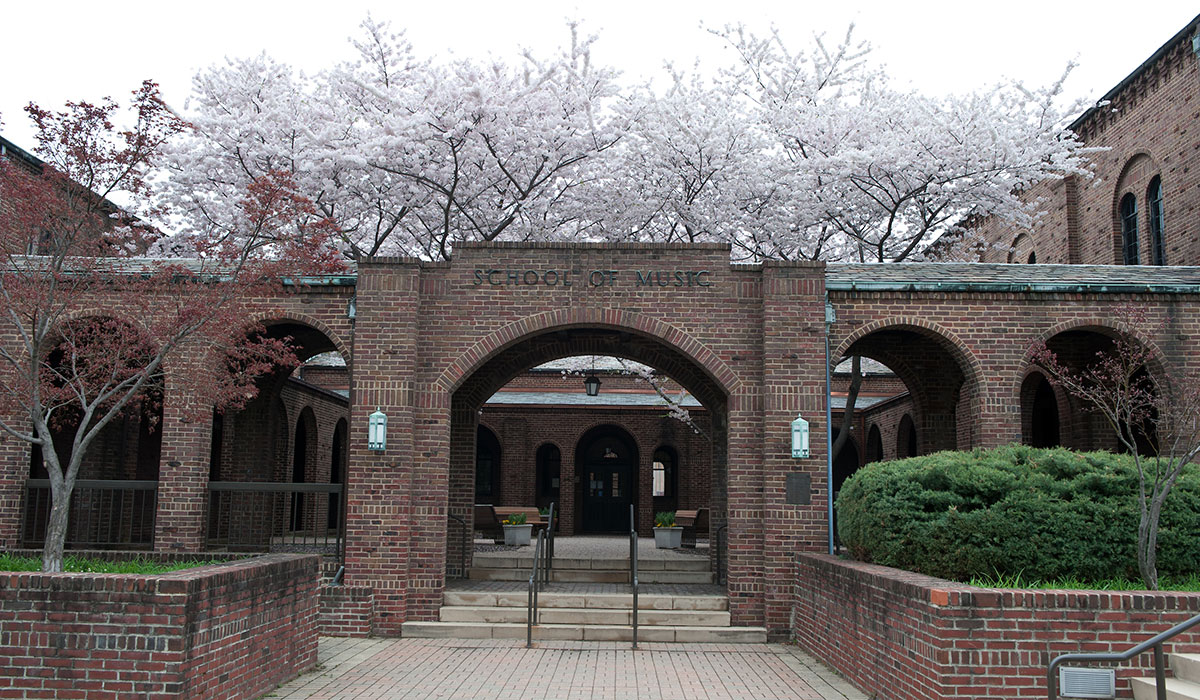 Visiting campus, especially when classes are in session, is the best way to learn about life as a music student at Catholic University. You can experience first-hand the community and talent that make the University truly unique. You will have the opportunity to speak with current students and faculty both in and out of a classroom setting. You can also meet with us at one of our many events on and off campus, including Focus on Music day, college fairs, auditions, high school visits, and open houses. Check our website or call the office at 202-319-5414 to see when we might be in your area.
If you are interested in scheduling a tour of the music school or would like to attend any music classes, please contact our Student Engagement Specialist, Christina Graham at grahamce@cua.edu. Please provide three possible dates that will work with your schedule. It is crucial that you have your schedule solidified before confirming, as it is difficult to reschedule once something is set in place. It will also be beneficial to schedule a campus tour with the Office of Admission during your visit to campus.
We look forward to meeting you!