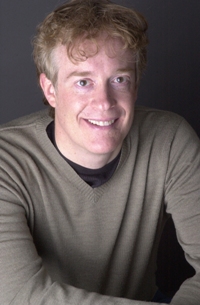 Academic Area
Theory and Composition
School
Rome School of Music, Drama, and Art
Andrew Earle Simpson (D.M.A, Indiana University, M.M., Boston University, B.M., Butler University), composer, pianist, and organist, is a professor at the Departments of Music of The Catholic University of America in Washington, DC and Head of the division of Theory-Composition. A composer of opera, silent film, orchestral, chamber, and choral music, he explores how music interacts with other arts, in concert and on stage. Both his concert and theatrical works make multi-faceted connections with literature, visual art, or film, reflecting his fundamental interest in linking music intimately with the wider world (an approach which Simpson calls "humanistic" music). Dr. Simpson's creative work follows four principal threads of interest: humanistic music (with a particular interest in Greco-Roman antiquity and modern Greece); silent film music; theatrical music (including opera);  and folk music (with emphasis on American folk styles). He also has a research interest in the music of contemporary Greek composer Mikis Theodorakis.
Silent film, as a nexus of drama, visual art, and music, is an ideal genre for Simpson's multi-disciplinary explorations. An increasingly active silent film musician, Prof. Simpson is Resident Film Accompanist for the National Gallery of Art and House Accompanist for the Library of Congress' Mt. Pony Theater. He has also performed original film scores at the Giornate del Cinema Muto in Pordenone, Italy, the Sala Cecelia Meireles in Rio de Janeiro, Brazil, the Kennedy Center in Washington, DC, the New York Public Library, the J. Paul Getty Villa in Los Angeles, New York's Lincoln Center, and many other venues. He is also co-founder of the Snark Ensemble, a group devoted to creating and performing new scores for silent film, theater, and dance.
Simpson has also directed collaborative performance events such as "The Comic Roach: A Roadhouse Picture Show," a silent film cabaret which Simpson conceived and scripted for the 2009 Capital Fringe Festival, and "Silent Explosions, Invisible Jumps" (2009), in which choreographers, dancers, composers and instrumentalists joined forces to present new choreography inspired by new music inspired by silent films of French film pioneer George Melies.
Prof. Simpson's instrumental chamber music is recorded on the Capstone, Fleur de Son Classics, Athena, and other labels.  His most recent disc of chamber music, Fireflies: Chamber Music by Andrew Earle Simpson, was released by the Red Cedar Trio in April 2009 (Fleur de Son Classics). More than twenty of Prof. Simpson's silent film scores, both for piano solo and chamber ensemble, appear on DVD. Commercial recording projects in progress include The Golden Prophecy, for alto saxophone and piano; Too Many Mammas, a silent film score for chamber ensemble; and A Crown of Stars, a wedding oratorio for soprano and tenor soloist, SATB chorus, children's chorus, and chamber orchestra, to be recorded by the Cantate Chamber Singers in March 2011 for Albany Records.
Prof. Simpson created the Master of Music in Composition, Stage Music Emphasis program at CUA, which opened in August 2005. This innovative graduate program, unique in its scope, combines practical training in collaborative and theatrical composition with professional academic coursework.