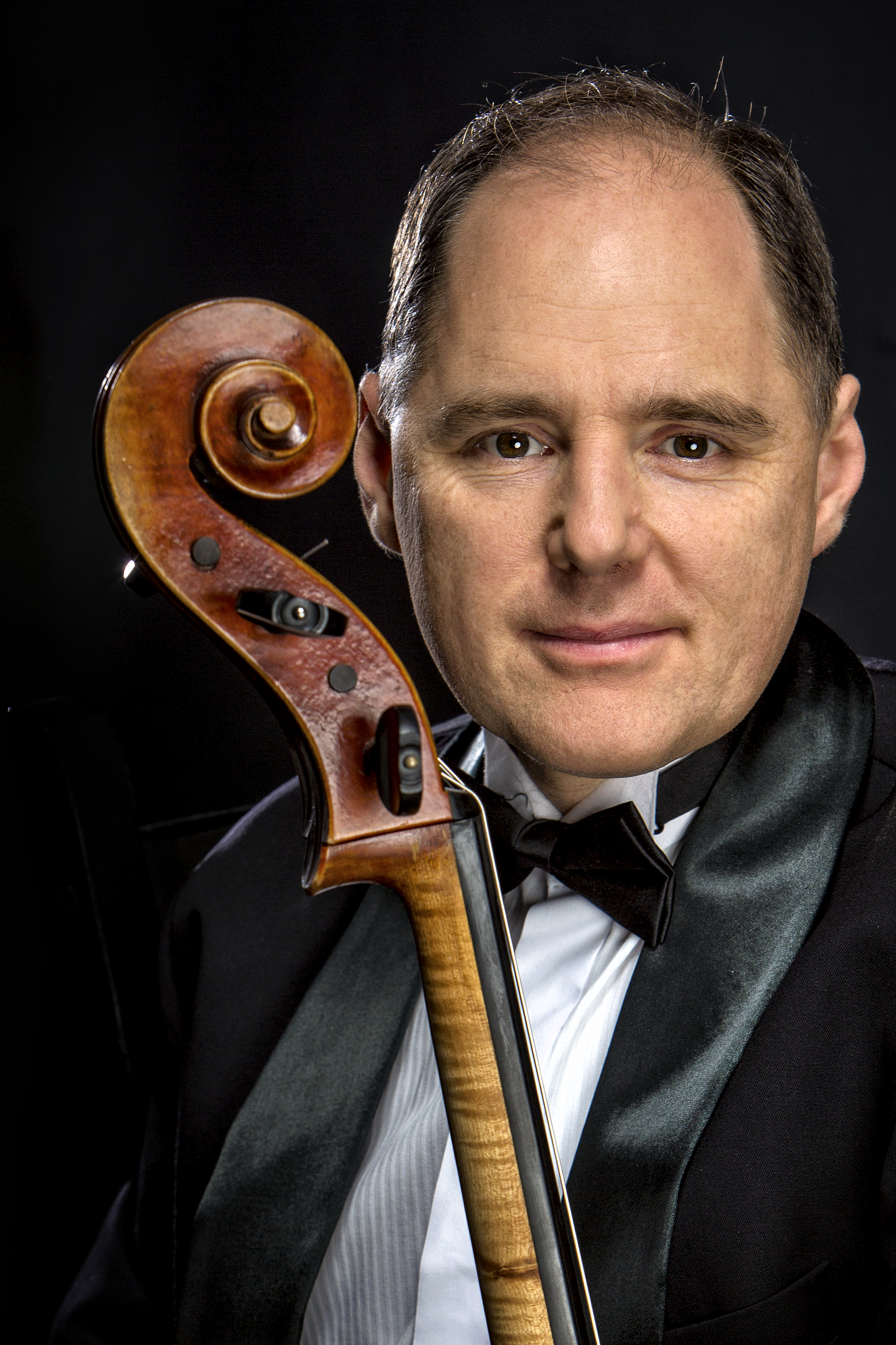 Academic Area
Instrumental Music and Conducting
School
Rome School of Music, Drama, and Art
Cellist Vasily Popov maintains an active schedule as a teacher and a performer, appearing regularly on stage as soloist, recitalist, and chamber musician.
Mr. Popov has most recently served on the faculties of Levine Music (Washington, DC), Northern Virginia Community College (Sterling, VA), and Shenandoah Conservatory (Winchester, VA) as a cello teacher, chamber music coach, and lecturer. He has held master classes, led workshops on a broad range of musical topics, and adjudicated national and international competitions. He is an active member of the American String Teachers Association's Maryland/DC Chapter.
Mr. Popov has extensive experience working with students of all ages and levels of proficiency. Wherever they are starting from, he enjoys helping his students develop and shape their innate abilities and love of music to achieve their goals and desires by establishing robust connections between technique, music history, the reading of musical scores, and the projection of musical ideas in performance. He always encourages his students to start building their musical careers as early as possible by expanding their repertoire, gaining experience through teaching, and enhancing their arts of performance through participation in orchestras, competitions, and concert series at the local, national, and international levels. With his deep and wide-ranging knowledge of the cello and chamber music repertoire, Mr. Popov has trained many musicians who are now professional performers and teachers in orchestras and music schools around the world. 
As founder of Chamber Music at Noon, a monthly concert series at the Martin Luther King, Jr., Memorial Library in Washington, DC, that has been running for over two decades, Mr. Popov performs a wide range of solo and chamber works, often sharing the stage with his wife, pianist Ralitza Patcheva. He also hosts local musicians and leading international artists in programs ranging from folk and jazz to classical and contemporary music.
Mr. Popov continues to develop initiatives with chamber musicians throughout the region and also nationally and internationally, building on existing relationships as well as exploring novel projects to reach out to new audiences.  Most recently, he has collaborated with pianists Naira Babayan, Jeffrey Chappell, Ieva Jocubaviciute, Michael Langlois, and Carlos Rodriquez; violinists Olivia Hadjioff, Jorge Orozco, Marc Ramirez, Leo Sushansky, and Akemi Takayama; and double bassist Donovan Stokes. He also participates in LaPoesia cello quartet, an ensemble founded at his initiative by faculty and students of Levine Music. During the COVID pandemic, one of Mr. Popov's ventures as conductor of the Levine Chamber Orchestra was the Levine International Orchestra, a split-screen online project involving musicians from leading orchestras and colleges in the United States, Europe, Asia, and Russia to accompany young flautist Ruby Ahdoot, the Grand Prize winner of the 2021 Cogen Concerto competition. 
Mr. Popov is on the roster of the National Chamber Ensemble led by Leo Sushansky, violinist and artistic director, with which he has participated in several regional premieres of symphonic works arranged for chamber music settings. He has also given solo and chamber recitals at the Kennedy Center and Strathmore Hall in the DC area; Carnegie Hall in New York; in Russia, the St. Petersburg Philharmonic Hall, Moscow Philharmonic Hall, and Moscow Conservatory Hall; and many European concert halls.
Previously, as an orchestral musician, Mr. Popov was an associate principal cellist with the Soloists of St. Petersburg chamber ensemble, Michael Gantwarg, violinist and artistic director. He also held a seat in the cello section of the St. Petersburg Philharmonic orchestra under Maestro Yuri Temirkanov, performing around the world under the batons of Maris Jansons, Lorin Mazel, Zubin Metha, Mstislav Rostropovich, Gennagy Rozhdestvensky, Yuri Simonov, George Solti, Soulus Sondezkis, and Thomas Zanderling, in concert with many renowned soloists. He was on the roster of concert organizations Live Music Now and Villa Musica, through which he performed in symphony orchestras and chamber ensembles at numerous European festivals, including among others the BBC Proms, Lucerne, Prague Spring, Santander, Schleswig-Holstein, Verbier, and Wiesbaden. 
Mr. Popov graduated from St. Petersburg Conservatory, Russia, and the Munich Academy of Music, Germany. His teachers included cellists Valentin Elin, Natalia Gutman, Konstantin Kucherov, Anatoly Nikitin, Walter Nothas, and Daniil Shafran. He studied chamber music and collaborated with pianists Tamara Fidler and Elisso Virsaladze; flutist Andras Adorjan; clarinetist Ulf Rodenhauser; cellist Wolfgang Boetcher; and violinist Hansheinz Schneeberger. 
Mr. Popov resides in the Washington, DC, area with his wife, pianist Ralitza Patcheva, and their two sons, violinist Yuri Popov and cellist Vladislav Popov. He performs on an 1870 French cello presented to him by Ambassador Stephen and Susan Low. For jazz, rock, and contemporary music performances, he uses a Zeta E-Cello. His CDs have been published by Arte Nova Records, BMR, Excelsior, Intercount Music, Madacy Records, and Melodia. 
Further information about Vasily Popov, including his concert schedule, can be found at vasilypopov.com.