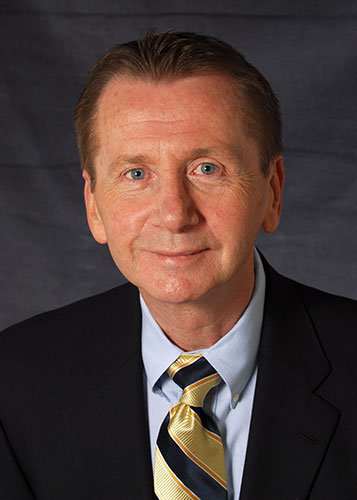 2001-2016: Justine Bayard Ward Professor of Music; Director of Choral Studies, Director, Institute of Sacred Music; member of the conducting faculty; co-operating member of the composition faculty, The Catholic University of America Benjamin T. Rome School of Music, Washington, District of Columbia; conducting the CUA Chamber Choir, University Singers, and guiding the formation of graduate students in choral music and musica sacra.
1984-2001: Music Director, Basilica of the National Shrine of the Immaculate Conception. At The Catholic University of America, visiting artist and guest conductor; commissioned composer; private instruction in conducting.
Since 1990, Leo Nestor's works have been published principally by ECS Publishing, a division of the E. C. Schirmer Music Company, Boston.  Other works appear in the catalogues of Oxford University Press, MorningStar Music, Oregon Catholic Press and Selah Publishing House. In 2011, Dr. Nestor began an association with GIA Publications for the publication of his liturgical and ritual music. In 2012 he initiated The Catholic University of America Series in Morning Star's Music of American Colleges and Universities.  In Spring 2013, his first work was published by CanticaNOVA Publications.
Dr. Nestor is among the four founding members (1984) and continues to serve as advisor (1996) to the Conference of Roman Catholic Cathedral Musicians. As founder, conductor, and artistic director of the American Repertory Singers, a professional vocal ensemble specializing in the performance and recording of contemporary literatures, Dr. Nestor has produced eight recordings on Arsis Audio, notably Come to Me: Love Songs by American Composers, and many seasons of new-issue recordings for his publisher E.C. Schirmer.
He has served the United States Conference of Catholic Bishops (USCCB) as musical advisor to the Secretariat for Divine Worship. He has taught at Mt. St. Mary's College, Los Angeles, and served as professor of conducting at St. John's University, Collegeville. From 1991-1998 he served as artistic advisor, member of the international jury, Comitato d'Onore, and conductor of the Coro Internazionalefor L'Associazione Internazionale Amici della Musica Sacra in Rome. From January of 1984 through July of 2001, Dr. Nestor was music director at Washington's Basilica of the National Shrine of the Immaculate Conception.
Four times commissioned to compose for the apostolic visits of Roman Pontiffs to the United States:  St. John Paul II to Los Angeles in 1987 (People of God in the City of Our God/Pueblo de Dios en la ciudad de nuestro Dios), and for Solemn Vespers in St. Louis in 1999 (Magnificat); a concertato on Lord, You Give the Great Commission was composed for the 2008 visit of Pope Benedict XVI to Washington, D.C. Most recently for the historic 23 September 2015 visit of Pope Francis to the nation's capitol and celebration of the Mass of Canonization of Fray Junípero Serra on the campus of The Catholic University of America. Introit: How beautiful upon the mountains; Communion Antiphon: What you hear in the darkness, speak in the light; and the orchestration of his I Am the Living Bread.
Performances of Nestor works are frequent throughout the United States and Europe, commissioned works forming an increasingly significant part of the composer's output. Larger works have been composed for The Catholic University of America (In the Fullness of Time for chorus, soli and orchestra; 1984), the fortieth anniversary Kennedy Center celebration of The Washington Chorus, Variations on «Of the Father's Love Begotten» for divisi chorus, large brass ensemble, percussion and organ. Lord, Thou Hast Been Our Dwelling Place (Los Angeles, 2009) for chorus, chamber orchestra and organ for James Harold Vail, the composer's mentor. Among Professor Nestor's commissions and premieres: O magnum mysterium for divisi chorus, brass ensemble and percussion for Paul Salamunovich and the Los Angeles Master Chorale, premiered at the Dorothy Chandler Pavilion, Los Angeles. American Songs and Ballads for chorus, violin, violoncello and guitar for the Capitol Hill Chorale. Four Part Songs from the Highlands for divisi chorus and flute for the composer's alma mater, California State University, East Bay. An American Triptych for divisi chorus and organ for National City Christian Church. Four Anthems on Gregorian Themes for Randall Swanson and St. Clement's Choir received its première performance at the Chicago 2006 AGO National Convention. Abide in Me (chorus and orchestra, 2007) for the installation of the Most Rev. John Charles Wester as Bishop of Salt Lake City. Lift Up Your Heads, O Ye Gates (chorus, brass, percussion and organ, 2004) for the installation of the Most Rev. Paul Loverde as Third Bishop of Arlington. Strengthen for Service (2007) for the installation of Rev. William Byrne, St. Peter's Church on Capitol Hill, the composer's parish. Rise Heart Thy Lord Is Risen (2007) for University Christian Church, Fort Worth. Rhapsody, Narrative and Prayer (2007) for the one-hundred-fiftieth anniversary of the Church of the Immaculate Conception, Montclair, New Jersey. Commissioned by the America Guild of Organists for its 2010 National Convention, Joy! Because the Circling Year for chorus and organ. This Is The Hour of Banquet and of Song (chorus and orchestra, 2010) premiered at the Mass of installation of CUA president John Garvey. Regina caeli, lætare for chorus, organ and trumpet for the Most Reverend Michael J. Bransfield, Bishop of Wheeling-Charleston. I Will Praise You Lord for the December 2013 installation of the Most Reverend Leonard Paul Blair, Fifth Archbishop of Hartford.
In 1985, Dr. Nestor initiated the tradition of commissioning a carol from a CUA graduate student or faculty composer to be premiered at the Annual Christmas Concert for Charity. During the years of his tenure, it was also Dr. Nestor's custom to compose a new carol each year for The Catholic University of America Choruses and Symphony Orchestra.
During his 2008 sabbatical, he served as composer-in-residence at the Cathedral of the Madeleine, Salt Lake City, collaborating daily with music director and CUA alumnus Gregory Glenn, the Cathedral Choir, Cathedral Choristers and Coro Latino de la Cathedral de la Magdalena, composing and conducting works for each ensemble, frequently with members of the Utah Symphony. With appropriate symmetry, Dr. Nestor's final sabbatical concluded in August 2016 at The Madeleine with a month spent as composer-in-residence, during which time he fulfilled a commission from the cathedral, Misa María Magdalena, a Spanish-language setting of the ordinary of the Mass for chorus, chamber orchestra, percussion and organ.

In recognition of his life's work in the Church, Pope Francis bestowed knighthood in the Equestrian Order of St. Gregory upon Dr. Nestor, conferred by Donald Cardinal Wuerl on 14 May 2016.