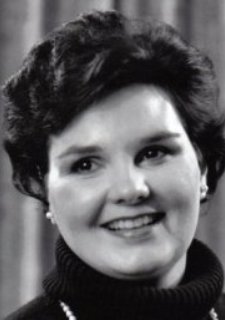 Academic Area
Vocal Performance
School
Rome School of Music, Drama, and Art
Rosemarie Ruiz Houghton received a Bachelor of Music from the University of Miami, Coral Gables, Florida and a Master of Arts in Teaching from Jacksonville University, Jacksonville, Florida. She has studied voice extensively with opera singers Mildred Miller, Frances Yeend, and George Gibson, professor emeritus of Cincinnati Conservatory of Music.
She has given numerous recitals throughout Florida and Pennsylvania. In Pittsburgh she performed as one of the witches in Dido and Aeneas under the direction of Andrew Parrot, Soprano soloist in various churches and as a member of the Pittsburgh Opera Chorus under the direction of Tito Capobianco. In he Washington, DC area, Rosemarie has appeared as soprano soloist with the National Symphony in Beethoven's Choral Symphony, with the In Series in various zarzuela (Spanish music theater) productions and as a soloist in the embassies of France, Germany, Japan, Canada and Australia. She has performed in recitals of Spanish and Latin American art songs at the Ateneu in Barcelona, Spain as part of the Barcelona Festival of Song. 
Her specialty Spanish and Latin American vocal repertoire.  Ms. Houghton teaches graduate level courses at The Catholic University of America in Spanish Lyric Diction, Combined Latin and Spanish Lyric Diction and Survey of Vocal Literature.  
As a member of the Latin American Music Center, Rosemarie has produced recitals of Spanish and Latin American art songs. An example is the Hispanic Heritage Concert presented by the Center for Global Education and the Benjamin T. Rome School of Music, Drama and Art in conjunction with the Second International Conference of the North American Academy of Spanish Language in which she selected the art songs, the artists and wrote the translations.  Other recitals have included music from Puerto Rico, Cuba, Sacred Music from Spain and Latin America.