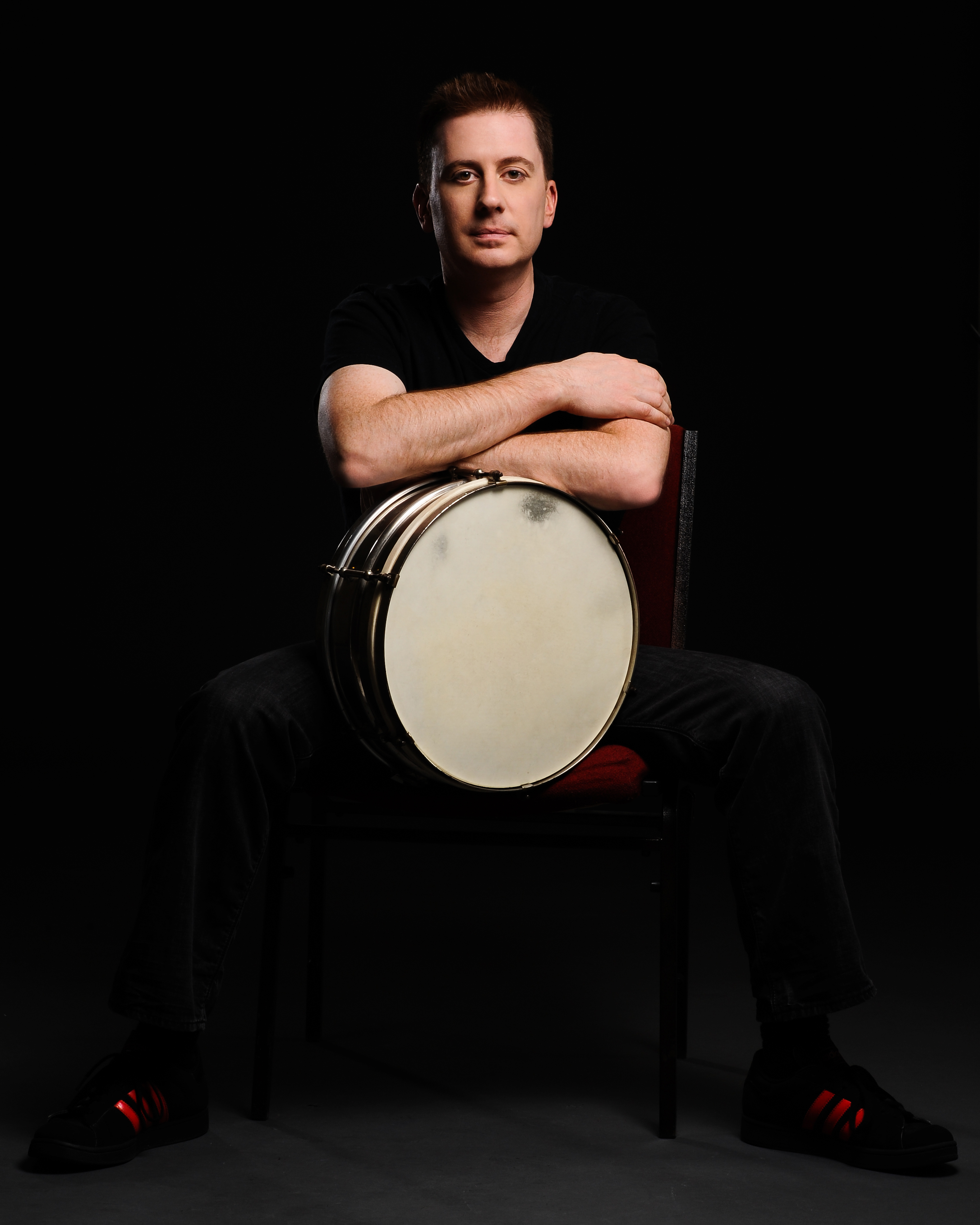 Academic Area
Instrumental Music and Conducting
School
Rome School of Music, Drama, and Art
Percussionist Chris DeChiara, a native of Burlington, Massachusetts, came of age
at an apex in rock music history, drawing inspiration from the kit-shattering
performances of pioneers Neil Peart, John Bonham, and Bill Ward, among other
greats. DeChiara honed his craft at an early age, recording and playing the club
circuit around Boston and New England before channeling his lifelong love of music
into academic and professional pursuits.


DeChiara studied percussion performance at the undergraduate and graduate
levels under the tutelage of Will Hudgins (Boston Symphony Orchestra), Jeff
Fischer (UMASS Lowell, Boston Ballet), and Fred Buda (ret. Boston Pops); he
earned a Bachelor of Music in percussion performance (cum laude) from the
University of Massachusetts Lowell in 1996 and a Master of Music in performance
with academic honors and distinction from New England Conservatory in 1999. As
a student he widened his repertoire to incorporate theater, chamber, solo, studio,
rock, jazz, drum corps, and classical performance. At Lowell he was a member and
section leader of the drumline and a guest conductor/director with the university's
percussion ensemble; he also marched with the Boston Crusaders Drum and Bugle
Corps in 1994.

From 1996 to 1999, DeChiara performed nationally and internationally, participating
in the Rome Festival Orchestra in Italy, the Aspen Music Festival in Colorado, the
Spoleto Music Festival in South Carolina, and the Schleswig-Holstein Festival in
Germany. In 1999, he was the principal percussionist of the United World
Philharmonic in Bonn, Germany. He has performed under the batons of acclaimed
directors Sergiu Comissiona, Lawrence Foster, Keith Lockhart, Mstislav
Rostropovich, Benjamin Zander, Julius Rudel, Stanisław Skrowaczewski, Christoph
Eschenbach, and James Conlon.

Chris joined the U.S. Navy Band in 2001 and retired in 2022. He toured with the
Concert Band as percussionist/timpanist and xylophone soloist. As a member of the
Navy Band Ceremonial Unit—performing music at official military, government, full
honor funerals at Arlington National Cemetery, and other special events—DeChiara
has had the honor of accompanying the ensemble at three presidential
inaugurations and the funeral of former president Ronald Reagan; he was also
featured as a drumset soloist at the 2012 Virginia International Tattoo.
Over the course of his career, DeChiara has appeared with and continues to play
with a number of ensembles, including the Annapolis Symphony, Boston Ballet,
Boston Lyric Opera, Boston Modern Orchestra Project, Concert Artists of Baltimore,
Washington Ballet and Opera Orchestra, Lake George Opera, National
Philharmonic, Harrisburg Symphony, Delaware Symphony, Maryland Symphony,
and the Rhode Island Philharmonic. He is currently a percussionist with the
Alexandria Symphony, principal timpanist of the Pro Arte Chamber Orchestra, and
was principal percussionist of the Wammie-award-winning, Great Noise Ensemble,
from 2005-2015.

DeChiara has had the distinction of playing some of the most well-known venues in
the world, among them Symphony Hall and Fenway Park in Boston; Carnegie Hall
in New York City; the Kennedy Center and Verizon Center in Washington, DC; and
the Royal Concertgebouw in Amsterdam, Netherlands. As a regular performer in
the DC theater circuit, DeChiara has shared the stage with renowned
artists—among them Broadway Tony award winner Jason Robert Brown, original
RENT actor Adam Pascal, and NBC star Wesley Taylor.

Recordings featuring DeChiara include the 1999 American premiere of Kurt Weill's
opera, Die Burgschaft, on EMI Records; the premiere recording of Shirish Korde's
song cycle Drowned Woman of the Sky; performances with folk legend Arlo
Guthrie; the debut release of Great Noise Ensemble's Guerilla New Music; and
albums by local singers and bands such as Chris Sizemore, Carolyn Cole, Anthony
Nuccio, Iris Divine, and Shumaun. His chamber music work has been featured at
the Bang on a Can Festival and numerous live broadcasts on WGBH radio (Boston)
with New England Conservatory faculty and members of the Boston Symphony.
Returning to his rock and roll roots at night, DeChiara mans the kit in several
Washington, DC-area bands, among them Dr. FU, Iron Maiden tribute band Eyes of
the Nile, and the notorious and uproarious hair-metal band from Hamburg,
Germany—aptly named Herr Metal. Dr. FU is a veritable local legend, winning the
WUSA*9 "A List" competition for "Best DC-Area Band" and featured in the
Washington Post, Post Express, Washingtonian, On Tap magazine, Washington
City Paper, Voice of the Hill, Washington Times, Buffalo News, and Loudoun
Times-Mirror.

DeChiara also has vocal chops, singing lead vocals with the acoustic Beatles
group, Nowhere Men, and belting harmonies with Dr. FU. DeChiara's rock
performances span venues across the DC metropolitan area, including the
legendary 9:30 Club, State Theater, Tally Ho Theater, Washington Nationals Park,
RFK Stadium, FedEx Field, and outdoor festivals such as ShamrockFest, Friday
Night Live, and Celebrate Fairfax. DeChiara has shared the stage with Third Eye
Blind, Pat Benatar, Cheap Trick, 311, Dee Snider's Widowmaker, Vicious Rumors,
Larry Gatlin, Kongos, White Trash, Arlo Guthrie, Arturo Sandoval, Maynard
Ferguson, Jeff "Skunk" Baxter, ZZ Top, Lenny Kravitz, John Fogerty, and Steve
Miller.

As a lifelong student of music himself, DeChiara conveys his passion for the arts by
mentoring the next generation of musicians, teaching masterclasses, clinics, private
lessons, percussion ensembles, drumlines, front ensembles, and coaching
orchestra and concert band percussion sections in schools in both Boston and the
Washington metropolitan region. He is the new Adjunct Professor of Percussion at
the Catholic University of America in Washington DC where he teaches lessons and
coaches the wind ensemble and orchestra.

DeChiara maintains a home studio in Burke, Virginia, where he teaches private
lessons, records drum and percussion tracks for artists, produces drum and
percussion videos, and tries mightily to abide by the parameters of county noise
restrictions.