2017-2018 Season
PDF of the Brochure
All calendar events are free and open to the public, unless otherwise noted.
Please call 202-319-5414, or email cua-music@cua.edu, to request disability accommodations.
Sistine Chapel Choir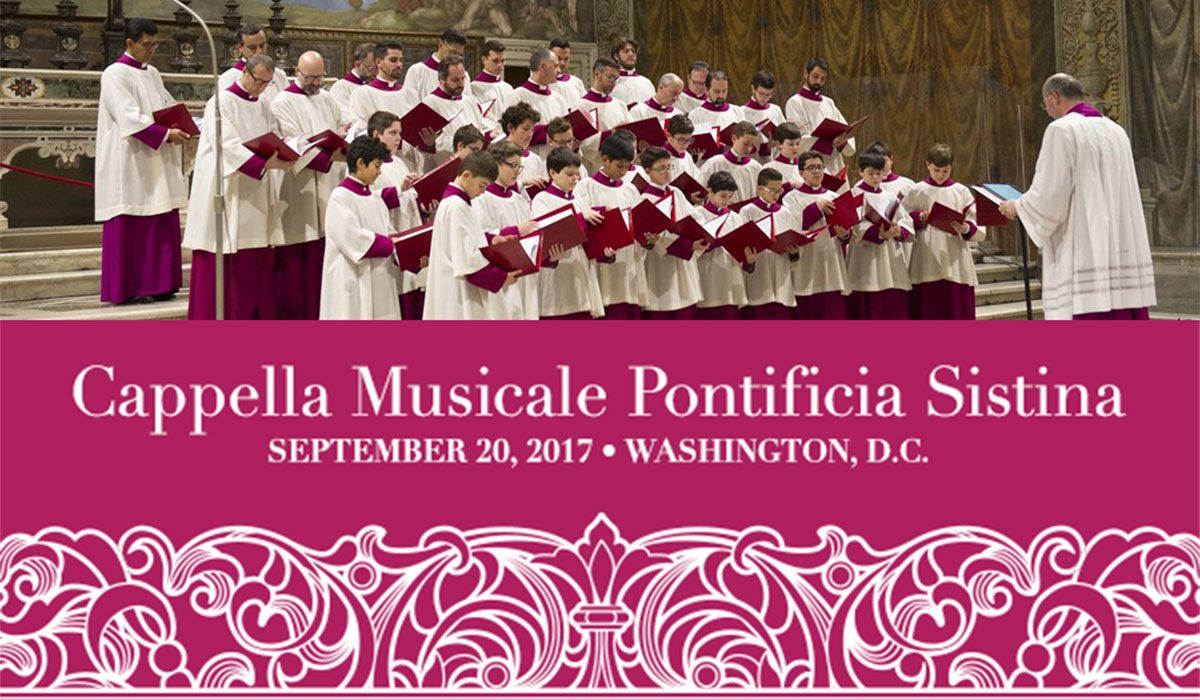 For the first time in more than three decades, the Sistine Chapel Choir returns to the U.S. to perform works by Palestrina, Lasso, Victoria and Allegri.