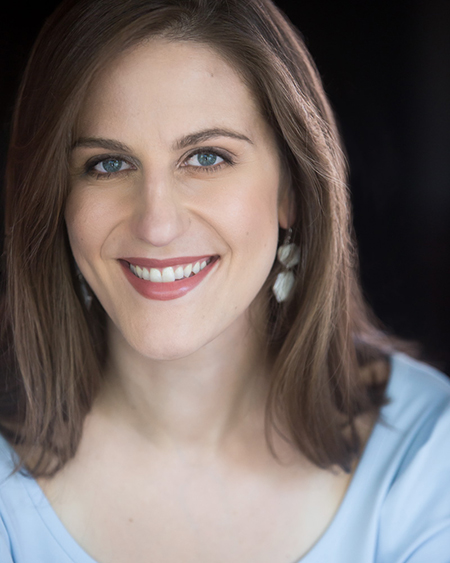 Academic Area
Musical Theatre
School
Rome School of Music, Drama, and Art
Dr. Madeline Miskie's voice is characteristically "beautiful…warm in expression…striving to become a true artist…refreshing in her love and respect for the art form." (Maureen O'Flynn, soprano) Her love for the performance medium of the art song recital led her to complete a dissertation project on the subject of "The Art Songs of Celius Dougherty (1902-1986)" which included performances, recordings and unpublished sheet music (from handwritten scores) of song cycles by Dougherty at the University of Maryland, where she received the Dean's Music Fellowship.
Miskie began her career as a private voice teacher immediately following the completion of her undergraduate degree in 2007.  Her vocal students have been accepted into undergraduate music programs (performance, education and music therapy) with full or partial scholarships at the following institutions: The Hartt School of Music, The Crane School of Music, Shenandoah Conservatory, San Francisco Conservatory, New England Conservatory, The Boston Conservatory, Towson University, The University of Maryland, Baldwin Wallace, George Mason University, West Virginia University, Temple University, Morgan State University, Howard Community College and such nationally recognized educational programs including Boston University Tanglewood Institute (BUTI), Brevard Music Center, Interlochen Center for the Arts and the Washington National Opera High School Institute.  In the DC area, Dr. Miskie's students have performed with the Prince George's Philharmonic, Imagination Stage (Bethesda, MD), Olney Theater Center, The Washington Children's Chorus, Next Stop Theater Company, The Annapolis Shakespeare Company, Washington National Opera Children's Chorus and Little Patuxent Opera.  
As an avid yoga practitioner, Miskie integrates components of breath awareness and physical alignment (derived from traditional Hatha yoga) into her vocal lessons, studio classes and workshops.  To further this understanding for the benefit of her students, Miskie completed a 200-hour Vinyasa Yoga teacher training program in the spring of 2017 at Kali Yoga Studio in Washington, DC with studio owner / lead instructor Abby Dobbs. Miskie is continuing her study and practice of classical Ashtanga yoga with Level 2 Certified Instructor Michael Joel Hall in Washington, DC.
Miskie maintains a private studio (Windsong Studio™) in Columbia MD, where she offers individual instruction in voice, piano and yoga.