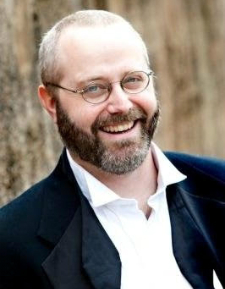 Division
Music Education
School
Benjamin T. Rome School of Music
Mr. Martin is a faculty member in the Music Education Division where he teaches courses in percussion techniques and world percussion.
He holds a B.S. in Music Technology from The College of Saint Rose in Albany, New York and a M.M. in Music Composition with an emphasis in Stage Music from The Catholic University of America. He is currently working on his Ph.D. in Musicology with a minor in Philosophy at the Catholic University.
Mr. Martin has taught music and philosophy at the Capital City Public Charter School in Washington DC since 2009. He began his teaching career as Director of Percussion at Mohonasen Senior High School in Schenectady, New York in 1993, and taught privately in upstate New York before moving to the DC area in 1999. He was a Band Director at Hammond Middle School in Alexandria, Virginia in 2001-2002.
In addition to his teaching career, he is also a professional composer and playwright. His play, Poe, was premiered by Annapolis Shakespeare Company, October 2015. He has scored over forty plays in the DC metro area. Mr. Martin's opera Life in Death was performed at the Kennedy Center's Millennium Stage in 2009 and the 2009 Capital Fringe Festival, of which Mr. Martin wrote the libretto and the score. His choral work, Fiat Lux, was premiered in San Francisco in 2014. His works are published by Westphalia Press.
He has received grants from The New York State Council for the Arts, The American Composer Forum and The Morris & Gwendolyn Cafritz Foundation. He has composed opera, stage music and electronica for orchestras, film, choirs and small ensembles. Previously, Gregg was the Technical Director for Lean & Hungry Theater, which produces radio Shakespeare plays that have been featured on WAMU, and the General Manager for Limelight Theatre and Opera Alterna.
Mr. Martin has presented a number of papers and has lectured on Music History, Music Theory, Theatre Arts, Modern Music, the History of Hip-Hip, Music Technology and Music Education to a number of organizations and university groups in the greater D.C. area and in Texas.