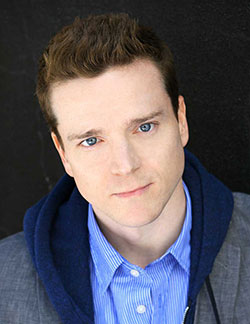 Academic Area
Musical Theatre
School
Rome School of Music, Drama, and Art
Warren Freeman (M.M. Shenandoah Conservatory, B.F.A. Penn State University) enjoyed a wide-ranging career as a musical theatre performer in New York City, and played leading roles on stages in every major city across the United States and Canada. National Tours include Cats and The Sound of Music, and while on the Cameron Mackintosh 50th anniversary tour of My Fair Lady, he played the role of Freddy for a week at the Ahmanson Theatre in Los Angeles. He can be seen in the Beatles movie musical Across the Universe and starred in a series of commercials for Fanta soda. He is currently a featured soloist with the National Broadway Chorus in Washington D.C.
Musical direction credits include Silver Belles and the Summer Cabaret Series at Signature Theatre in Arlington, and music supervision for The Turn of the Screw and the Learning Theatre at Creative Cauldron in Falls Church. In New York City, Warren arranged and directed Mixtape Confessions for Don't Tell Mama and The Duplex, created special arrangements for Gypsy of the Year at the Palace Theatre and Friends With Benefits at the Metropolitan Room, and worked on many other readings, workshops, and demo recordings.
During his studies at Shenandoah Conservatory, Warren's research on musical theatre auditions was published in both the Journal of Voice and the NATS Journal of Singing. In 2014 he became the first ever graduate of the master's degree program for Contemporary Commercial Vocal Pedagogy. He founded and operates a web-based audition coaching service for musical theatre performers called Get On My Sides.