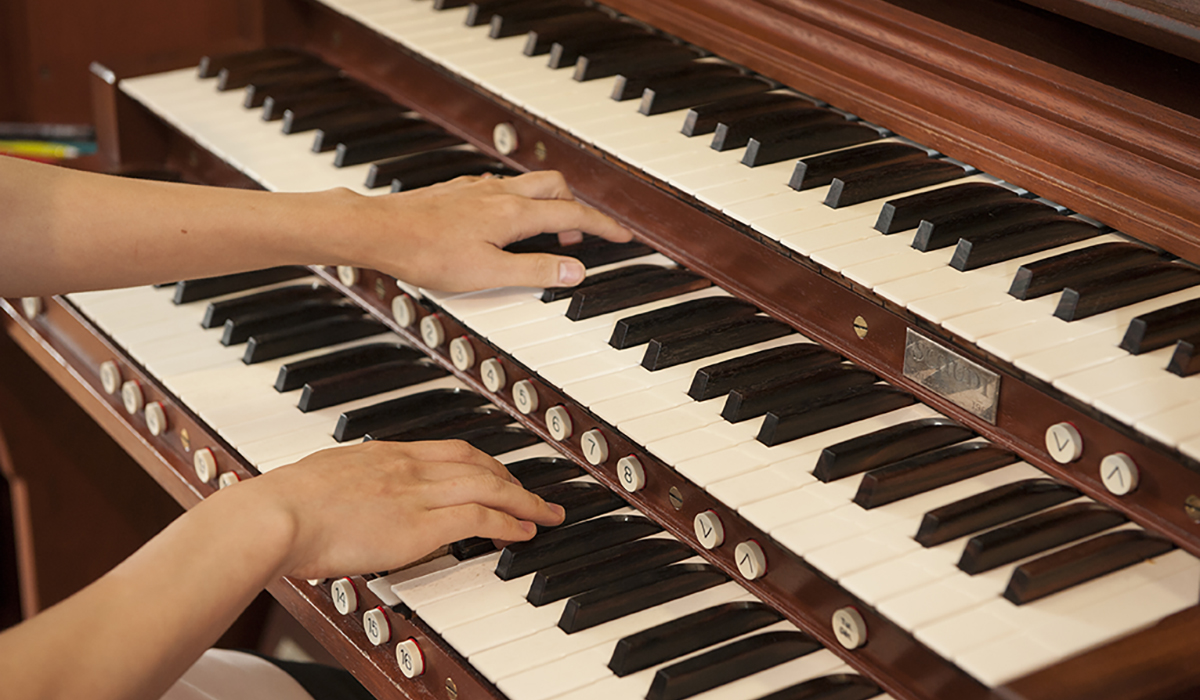 With an emphasis on the development of a solid technical foundation, the Organ Performance program provides students with a rich environment of musical and liturgical offerings to support a career as a professional musician.
Repertoire study includes a thorough exposure to the wealth of music written for what Mozart called the "king of instruments," and regular performance master classes offer a forum in which to hone heightened artistic sensibilities and practical skills such as improvisation and accompaniment that are necessary for success in the profession. Supporting courses in conducting, voice, church music, and liturgical studies round out the full complement of competencies that are essential for the 21st-century organist. In addition to a region boasting some of the finest organs in the nation, our Washington D.C. location often provides opportunities for students to find employment as music directors, accompanists, and organ scholars at local churches.
Our graduates have gone on to considerable distinction, including recognition as Fellows of the American Guild of Organists (FAGO) and holding posts in some of the country's most prominent churches. For further information on the Bachelor of Music in Organ Performance, please contact Dr. Timothy McDonnell, mcdonnell@cua.edu. 
Schudi Organ, Op. 18

The Schudi Organ has recently undergone extensive repair and refurbishment and resides in St. Vincent de Paul Chapel

Learn More

Why Study Music in D.C.?

Known for art, culture, and theater, the city is a hub for new music, performances by world-renowned artists, and an abundance of venues where young musicians perform on a regular basis.

Learn More