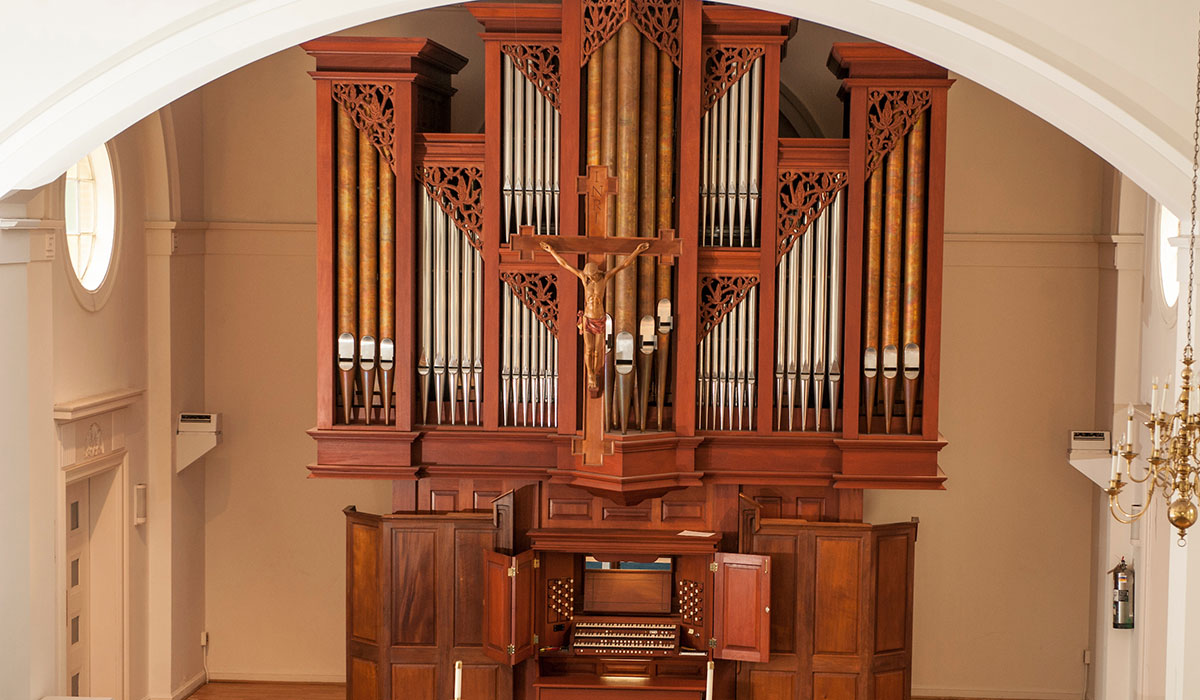 Majoring in organ at the Benjamin T. Rome School of Music is an opportunity to develop your talents to serve both Church and nation. You will study with an outstanding faculty of artist-scholars at America's preeminent Catholic center for musical study. The school is recognized for perpetuating the Church's historical role in uplifting the human spirit through the study and performance of music.
In your major classes, you will receive extensive instruction in organ as well as supportive courses in ear training, harmony, counterpoint, orchestration, and other aspects of music form, theory, and history. At Catholic University, you will round out your intensive musical training with core classes in English, philosophy, and theology.
An organ major at Catholic University will be your gateway into the wonderful diversity and richness of the field of sacred music. It will equip you with the skills and scholarship you will need to become an accomplished professional musician and effective liturgical music leader.