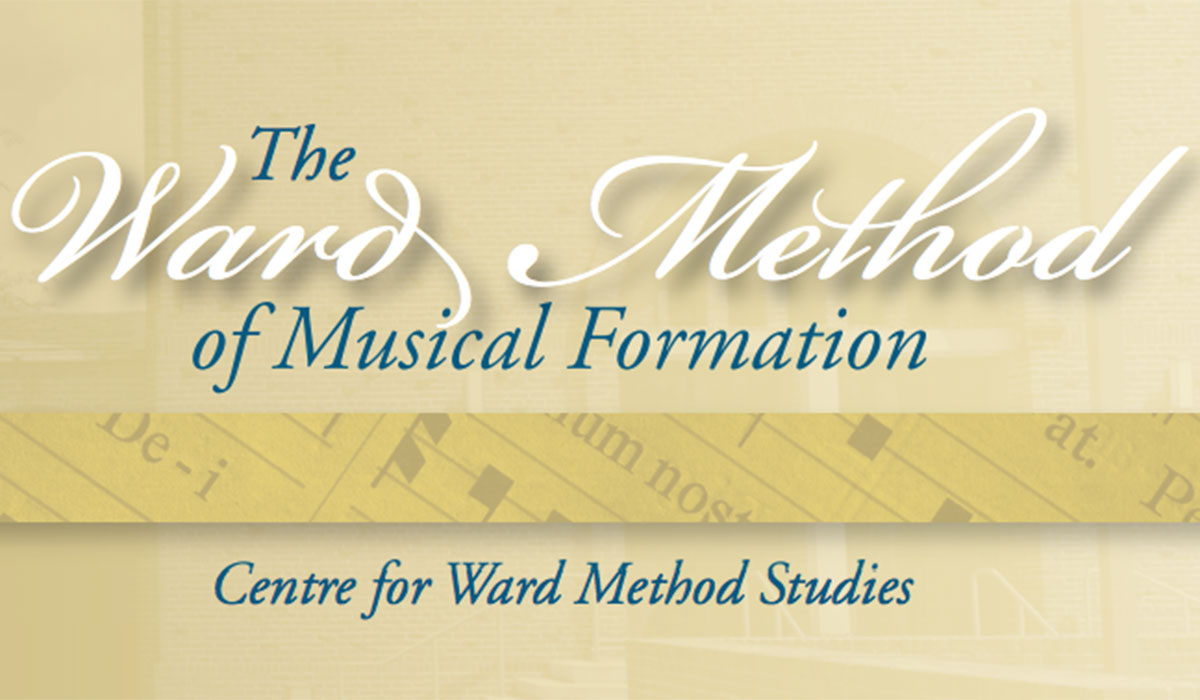 Music Pedagogy for Elementary School or Home Schooling
June 26-30, 2017
Depending upon enrollment, a Ward Method course may be offered as a three-credit course and/or workshop course. Teachers and students preparing to teach music may register to receive three academic credits for any of the Ward courses, such as MUS 543-01 or MUS 547-01, at $3,060 per course, for which oral and written examinations are required. Ward Method courses MUS 543A-01 and MUS 543B-01 are offered on a rotational basis.
Prerequisite: Basic knowledge of music theory, including tonic sol-fa system. The requirement is fulfilled if the applicant has earned a music diploma or successfully completed at least two semesters of music theory, including ear training, sight singing, melodic and harmonic dictation, etc.
With the consent of the instructor, workshop students interested chiefly in personal enrichment or home schooling activity may attend Ward Method courses by registering for MUS 543W-01 or MUS 547W-01 on a non-credit workshop study course basis at a cost of $600. After satisfactory accomplishment in the MUS-MUSW Ward course, a testimonial of attendance and successful completion can be issued, upon request. For information on the possible availability of limited scholarship assistance, email the director of the Ward Centre, Rev. Robert A. Skeris, at skeris@cua.edu.
Learn more about the courses

The Ward Method of music instruction is a progressive method of teaching elementary school children – through vocal instruction – music theory, composition, and conducting. The Method was developed by the foundress of the original School of Liturgical Music at The Catholic University of America in 1929, Justine Bayard Ward (1879-1975), to teach American Catholic school children the fundamentals of music which would enable them to sing the vast patrimony of musica sacra which is a part of the Roman Catholic Church's tradition. The Ward Method is unique in that it has a basis in Gregorian chant, that "treasure of inestimable value" (Second Vatican Council, 1963).
Mrs. Ward developed the Method in response to a request from Fr. Thomas E. Shields, chair of the first department of education at The Catholic University. Shields believed that from the earliest years, the child's emotions must be developed to lead to the formation of worthy character. Writing in the Catholic Educational Review, he once said,
"The real foundations of character are not to be found in the intellect, but in the emotions and the will properly enlightened through the intellect, and it is through music and art that the imagination and the emotions may be  reached and effectively developed."
Throughout its history, the Catholic Church has promoted the arts. Knowing man to be composed of both body and spirit, the Church understands man's need for sensible, tangible things to relate body and spirit. In the Ward Method children are exposed  to truth and beauty through music so they will respond to emotional stimulus of a higher order.